Common Wire Nail
Product Detail
Product Tags
Material: Low carton steel(Q195, Q235)
Head: Waffle head,flat smooth head
Shank: Smooth
Point: Sharp diamont point
Diameter: BWG6-16
Length: 1/2''-8''
Finish: Polished, E.G., H.D.G
Packaging Details: 
1.25kg/strong bag: woven bag or gunny bag


2.25kg/paper carton, 40 cartons/pallet


3.15kg/bucket, 48buckets/pallet


4.5kg/box, 4boxes/ctn, 50 cartons/pallet


5.7lbs/paper box, 8boxes/ctn, 40cartons/pallet


6.3kg/paper box, 8boxes/ctn, 40cartons/pallet


7.1kg/paper box, 25boxes/ctn, 40cartons/pallet


8.500g/paper box, 50boxes/ctn, 40cartons/pallet


9.1kg/bag, 25bags/ctn, 40cartons/pallet


10.500g/bag, 50bags/ctn, 40cartons/pallet


11.100pcs/bag, 25bags/ctn, 48cartons/pallet


12. Other customized


Common wire nail is a metal product used to fasten objects. The nail is made of high quality low
carbon steel wire rod and processed by machine. Nail one end of the nail is flat, another is pointed. 
Commnon nail is divided into two kinds of nail and steel nail. Such as iron panel pins belong to iron
nail, and concrete nail belong to steel nail. Usually, iron nail 

used in wooden products, steel nail used
 for cement and concrete.The common nails is suitable for hard and soft wood, bamboo pieces, or 
plastic, wall foundry, repairing Furniture, packaging etc.Widely used in construction, decoration,and 
renovation. The common nails are made from carbon steel Q195, Q215 or Q235. The common nail
 can be polished , electro galvanized and hot dipped galvanized finished.


Features:


Common nail is strong and stiff, and their shanks have greater diameters than other nail. Both 
common and box nail has 

notches near the head of the nail. These notches allow the nail to hold
 better. Some will have screw-like threads at the top of 

the nail head for extra holding power. 
Box nail has thinner shanks than common nai and shouldn't be used for framing construction. 
When nailing two boards together, both types of nails should completely penetrate one piece 
of wood and should penetrate the other piece with half its length. This ensures the nail is strong 
enough for the job.


1. Nail has the advantages of simple processing and convenient use.


2. The head plane is large and the nail is easy to pull out.


3. Fastening fast.


4. Professional production, experienced, and product quality is very good.


5. We can produce different materials and specifications according to different uses.
                      Length
                  Gauge
       (Inches)
          (MM)
                (B.W.G)
        1/2
        12.700
               20/19/18
        5/8
        15.875
               19/18/17
        3/4
        19.050
               19/18/17
        7/8
        22.225
                  18/17
         1
        25.400
             17/16/15/14
       1-1/4
        31.749
              16/15/14
       1-1/2
        38.099
              15/14/13
       1-3/4
        44.440
               14/13
          2
        50.800
           14/13/12/11/10
       2-1/2
        63.499
           13/12/11/10
          3
        76.200
           12/11/10/9/8
       3-1/2
        88.900
           11/10/9/8/7
          4
        101.600
           9/8/7/6/5
       4-1/2
        114.300
            7/6/5
          5
        127.000
            6/5/4
          6
        152.400
            6/5/4
          7
        177.800
             5/4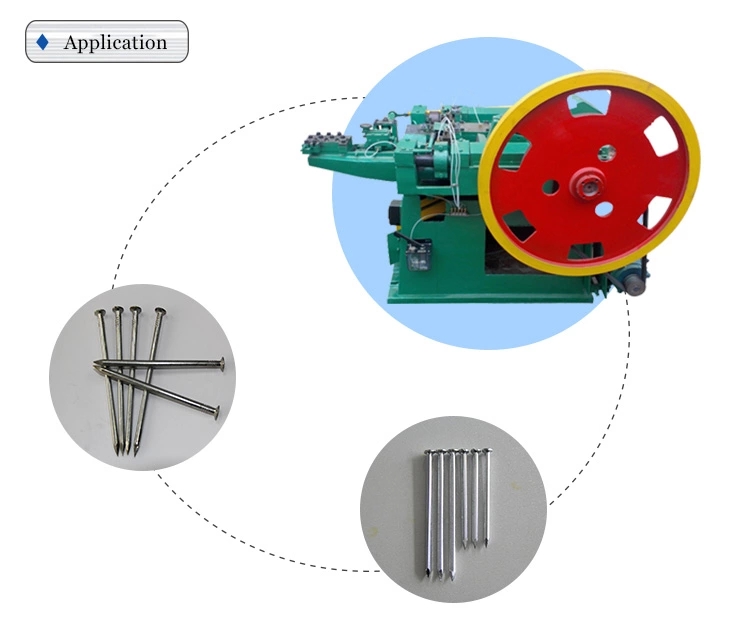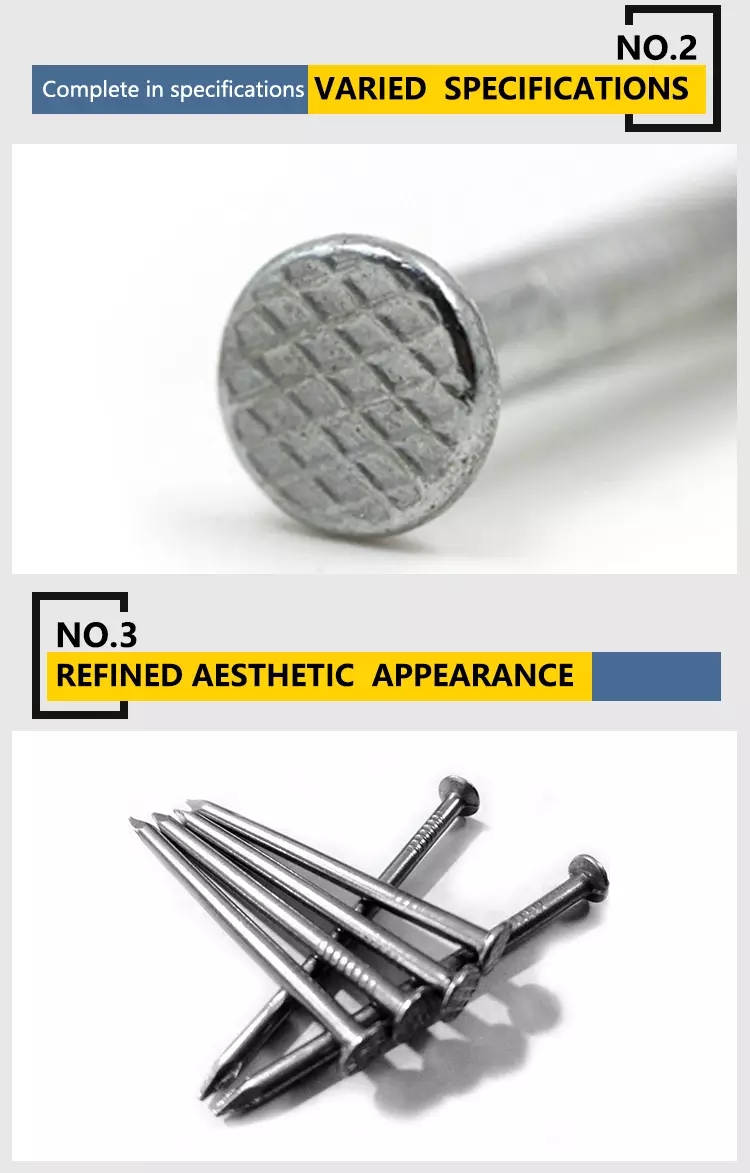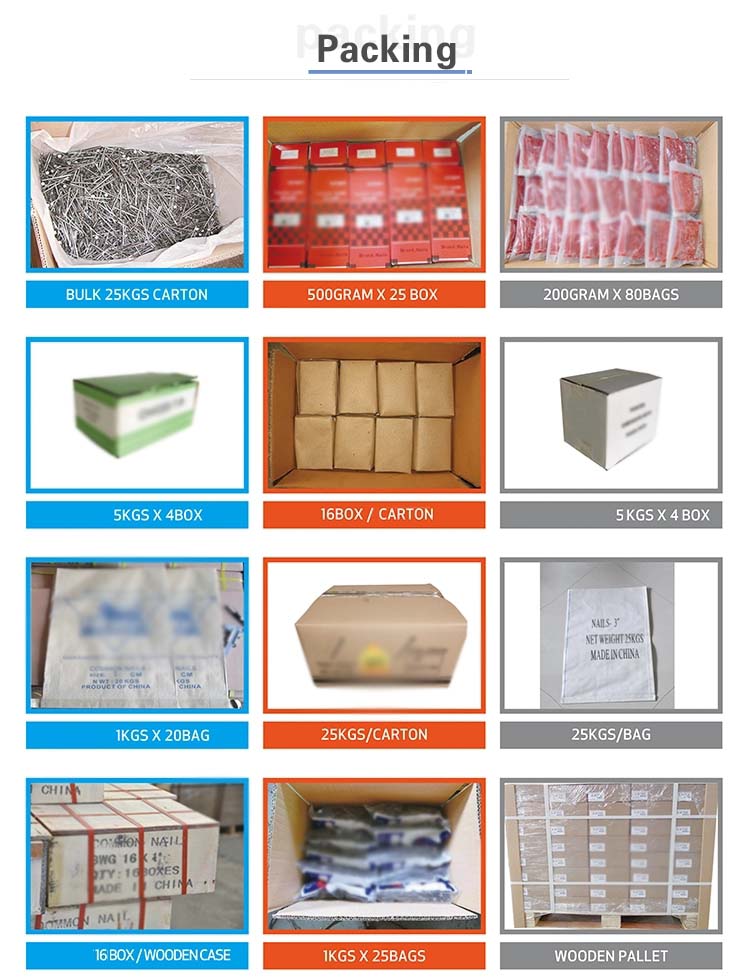 ---
Previous:
Concrete Nail
Next:
Headless steel nail
---
Write your message here and send it to us
Products categories